Junk Removal & Junk Pick Up – Southwest Florida's 5 Star Choice
Are you in need of junk removal and pick up services? Look no further! We provide fast and reliable junk removal services to help you get rid of junk in your living space. Our team of experienced professionals offers a variety of junk removal services, from full-service junk removal to individual item pick up.
We specialize in the removal of furniture, appliances, construction debris, electronics, and more. We offer same-day services and provide flexible scheduling to make sure your junk removal needs are met. Give us a call today and let us help you reclaim your space!
We make Junk Removal easy
We understand that having too much junk can be stressful, which is why we make the process of junk removal and pick up as effortless and stress-free as possible. We provide a hassle-free experience with no hidden fees or extra charges.
Our team of experts is available to provide you with professional advice and guidance to help you select the most suitable junk removal solution for your needs. With our experience and knowledge, we are confident that we can help you reclaim your space and get rid of your junk quickly and efficiently. Contact us today and let us help you make your space clutter-free!
Licensed, Insured, and 5-Star Rated
Call Us Today For Junk Removal Services Near You
(239) 533-0080
The #1 Company Offering Our "Junk Removal Service" In Southwest Florida
Junk Removal Near You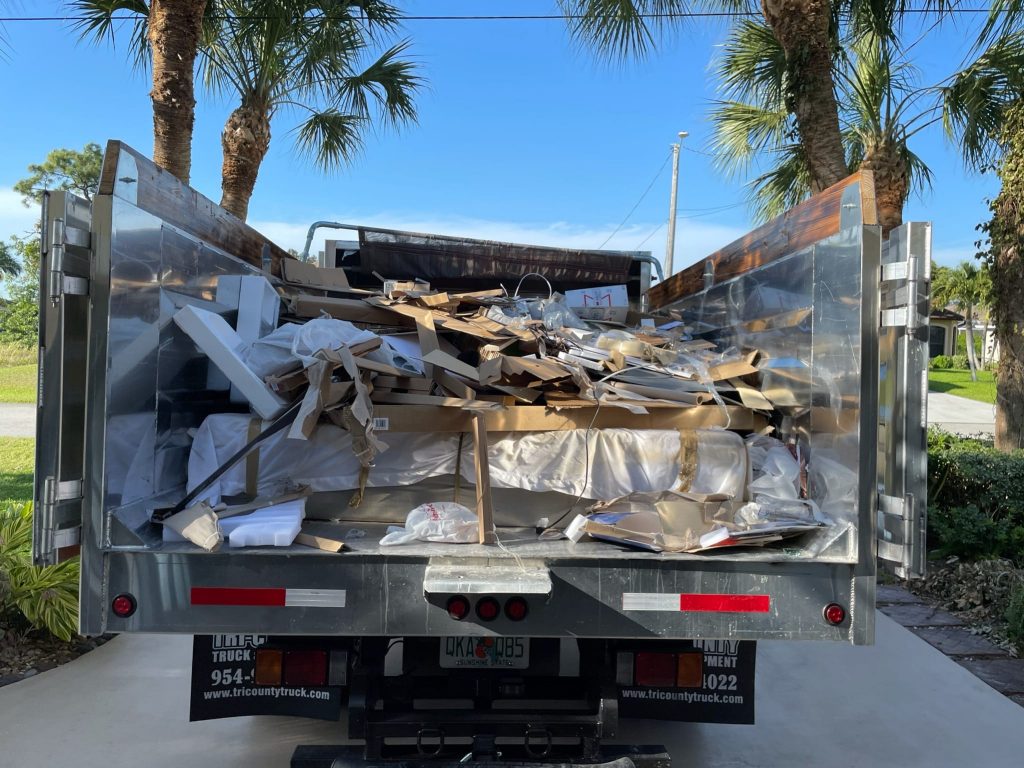 Junk Is Our Business
We have the tools and professionals to get the job done efficiently and quickly no matter the project size. Our stress-free and cost-effective quality service includes proper recycling and disposal of all items. If you're looking for a 1 800 Junk phone number, give us a call at 888-JUNK-007. Contact us for a free estimate, same day junk pick up near you, and reclaim your living space.
Furniture Removal
No matter what you need to clear out of your home, The BirdNest Group can handle the job. We pickup junk furniture including entertainment centers, armoires, sofa's beds and more.
Appliance & Hot Tub Removal
If you've got junk appliances, or need us to have a hot tub removed, we offer junk haul away services on short notice. Hot tubs and appliances can be tricky for removals and often risk damaging the home. We can help with our quick and well priced service.
House Clean out
If you need hauling services capable of taking on a big job like a house clean out, we make the job a breeze. Our team of professional junk haulers near you will be in and out in a flash, hauling junk away and leaving nothing but an empty home ready for resale or renting.
General Trash or Moving Materials
If you need trash or junk hauling near you, we offer services from Collier all the way to Manatee County. We pick up junk and trash and can help with situations ranging from hoarder homes to moving box removal. When you've got junk near us and are looking for a quick junk pick up, call today and we'll have it gone by tomorrow.
Our Commitment to Quality and Customer Satisfaction
We take pride in providing top-notch service to our customers. From explaining our pricing to making sure your safety and security are taken care of, our team goes above and beyond to make sure you get the best. Plus, we make sure our professionals know how to show up and get the job done properly, in an eco friendly manor, and completely. That way, you can trust that you're getting the best service and that your customers will keep coming back.
A Professional and Reliable Junk Removal Team
When you hire us, you know you're getting a team that can take care of you. We'll get rid of all the junk on your property, from furniture to appliances to construction waste. Plus, we'll do it in the time frame we agreed on. We're also super professional, so when you give us a call, you'll be greeted by a friendly staff member.
We'll make sure your junk is taken care of so you can start to enjoy your new furniture or space. Plus, we know the local disposal regulations, so you can rest easy knowing your old junk is going to the right place.
How We Handle Junk Pickup & Disposal
We believe in protecting our environment and strive to make a positive impact. Our mission is to reduce, recycle and repurpose as much as we can when we haul away junk. When we pick up junk near you, we take careful consideration of what can be recycled and how. We're passionate about providing second chances for these items and allowing people like you to do the same. Together, we can ensure the Earth stays healthy for generations!
Naples Junk Removal
If you live in Naples or Marco Island, we offer junk pickup near you, locally through our Naples Junk Removal office.
(239) 533-0066
The BirdNest Group Junk Removal Guarantee
The BirdNest Group Junk Removal is 100% committed to customer satisfaction. There is a reason we are one of the most trusted furniture, appliance, and junk removal companies in the area. Our satisfaction guarantee means we will not leave a job until the customer is happy with our work. If it takes multiple trips to haul away your furniture, we will be there until the job is complete.
Another component of our satisfaction guarantee involves safety and protection. We take every precaution to ensure that no other furniture or items will be damaged during our furniture removal process. If our team has to rearrange anything to clear a path for furniture removal, we will be sure to put everything back as it was in perfect condition. Your home will look exactly the way it did prior to our arrival minus those pesky appliances you want to be removed!